Events Guide…
Oct 24, 2014 - Craft Group - Bailieborough Library
Nov 1, 2014 - Rod and Tina Night - Bailie Hotel
Oct 28, 2014 - Abair Leat - Bailieborough Library
Oct 28, 2014 - Pilates - Presbyterian Hall
Oct 24-27, 2014 - Bank Holiday Weekend - Failte Bar
Oct 26, 2014 - Eamonn Jackson & his band - Bailie Hotel
Oct 28, 2014 - Citizens Advice -Bailieborough Library
Nov 1, 2014 - HALLOWEEN PARTY - The Castle Inn
Oct 26, 2014 - Liam Bridgeman - The Castle Inn
Oct 24-25, 2014 - 10 Year Celebration Concert - Community Centre
Mar 7, 2015 - Confirmation - Killann Parish - St. Anne's Church
Oct 26, 2014 - Night Walk - Starting at Fox's Bar
Oct 16, 2014-Mar 1, 2015 - Employability Skills - Fetac Level 4 - Bailieborough Business Centre
Oct 25, 2014 - The Legends - The Castle Inn
Nov 1, 2014 - Halloween Party - Failte Bar
Oct 25-26, 2014 - Weekend Entertainment in the Bailie Hotel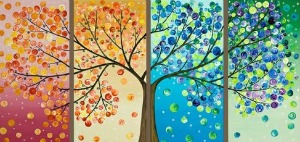 Changing Seasons.
---
Summer to Autumn.
Do you have any photos of the changing seasons you'd like us to share on bailieborough.com?
If so, email them to editor@bailieborough.com
Bailieborough News. October 16th 2014. Matthew J. Cullen.   Leisure Centre News: Mrs Sheila Germaine Many in the local community were saddened to hear of the death of Mrs Sheila Germaine last Thursday, especially her dear sister, Mrs Eileen Lynch of Chapel Road. Sheila visited her home on the Shercock Road frequently where she regularly entertained relations and […]
Bailieborough Business Centre



 A professional training and meeting space on your doorstep
Rentable Office Space
Meeting/Training Venue
Typing,CV Preparation,Scanning , Faxing, Photocopying, Community Group Support.