Bailieborough News. July 24th  2014. Matthew J. Cullen.   Bailieborough Celtic A.F.C Presentation Night. Last Friday evening, Bailieboro Celtic held their 'Presentation Night' in the Hotel Bailie. Mr Tom Mohan (Regional Development Officer, Cavan and Under 17 International Manager) presented the awards to the Club's successful underage sides following a very successful FAI Summer Schools […]
Bailieborough Business Centre
 A professional training and meeting space on your doorstep
Rentable Office Space
Meeting/Training Venue
Typing,CV Preparation,Scanning , Faxing, Photocopying, Community Group Support.
Children's Hip Hop
---
Children's Hip Hop dance classes take place on every Wednesday night in the Bailie Hotel. For further information, please contact:  0872128731.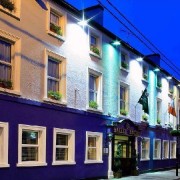 Indoor Camogie
---
Indoor Camogie takes place every Thursday evening in the Sports Hall at the Community School. Under 10s from 6—7pm, Under 13's from 7—8pm. Beginners are always welcome. All equipment supplied.
Fíor Ceílí
---
Fíor Ceílí practice every Wednesday at 8.30pm in GAA centre Killinkere. Everyone welcome.
Irish language class
---
Abair Leat fun Irish conversational class at the Library every Tuesday 1pm-2pm. Fluent Irish not necessary. Refreshments will be provided. All welcome and there is no charge.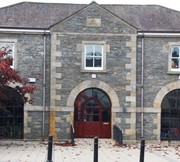 Craft Group
---
Craft Group at Library every Friday 10.30am-1pm. Sharing of skills for all lovers of things hand-made. Refreshments will be provided and there is no charge.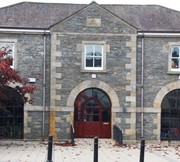 Mother and Toddler Group
---
Mother and Toddler Group at Library every Wednesday 10.30am-12pm. A wide variety of toys for toddlers while Mums and Dads enjoy a chat. All welcome and there is no charge.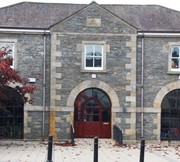 Citizens Information Service
---
Co. Cavan Citizens Information Service is in the Library, Bailieborough every Tuesday from 1.30 – 2.30pm. Information on Social Welfare, Employment, Tax, Health etc… A Free and Confidential Service. Tel. 0761 07 5200.

Alcoholics Anonymous
---
Local meetings of Alcoholics Anonymous are held in: The Health Centre, Kells Road on Wednesdays at 8.30pm.

Bailieborough Cancer Comfort
---
The Bailieborough Cancer Comfort Ltd Committee is available to help cancer patients or their families. Free Taxi service available. For further information contact: Michael Cullen 087 154 2447, Edel Fox 086 1004030 or Geraldine Gormley 087 7949448.
Monday Today
15
21
05:35 AM - 09:32 PM
WindNNW 4.33
Humidity78 %
Cloudiness92 %